The past Sunday I visited Upgrade! #7 in Eindhoven. This event is part of a larger network that aims to bring technology and art together and give exposure to artists/designers/engineers/anyone really who aims to combine these in their work.
That night the stage was set for Tetsu Kondo, a Japanse artist in residence at MAD Eindhoven. He has spend over 10 years building his own instruments, both analog and digital. He introduced us to one of his digital instruments by giving a five-minute performance. The ambient style of his music came together beautifully with the minimalistic design of the visuals he created real-time, which was at the same time a representation of the music, an interface with which he controlled the music and a work of art.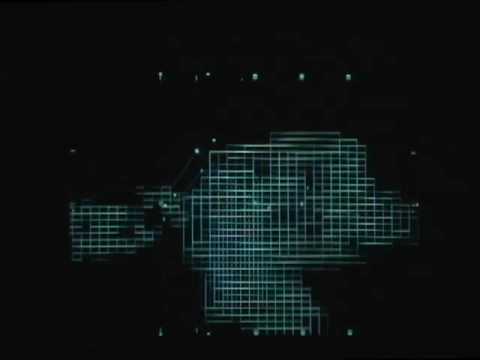 The audience was eager to find out how exactly this interface worked and what programming language he used. Apparently, we were not the only geeks in the room
. Tetsu explained the interface patiently in more detail (I wonder what his first impressions of a Dutch audience were…). The explanation of the design decisions he made during the creation of this instrument gave us an insight into the reasons for his art. He is fascinated by the world around him and tries to understand bits of it by creating some sort of representation of them in a language he can communicate with across cultures. Programming allows him to express the things he is fascinated with in music and visual compositions, a universal language.
I liked the open discussion during most of Kondo's talk. It was interesting to see that the difference in cultures led to some confusion. It was not always clear what the other meant to say exactly, especially when entering the slippery roads of art criticism. At those moments, the visual beauty of Kondo's work was the only thing we could all agree on.
I'm looking forward to the next Upgrade!
There should be a link here, but I can't find Kondo's website. Could this be due to the fact that he values his offline presence more, or because he uses an online alias?